What if your clinic staff could focus 100% of their time on patient care?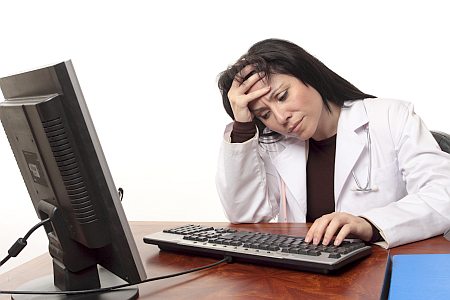 InScribe believes that an EMR should conform to the needs and preferences of our clients, with the least amount of disruption to workflow or patient care. Making this happen is our goal!

We have a solution for physician clinics that is sweeping the country. Here is what we can do for you:
No more schedulers or receptionists. Our call center answers calls and provides your patients with IMMEDIATE responses 24/7. You determine how you want each call handled – and that's what we will do. Our call center has your "inside" number in case we need to reach you.
No more handwritten, incomplete patient histories. Our staff contacts your patients and makes

certain

that all data is collected and entered into your EMR. Our method captures far more data than hand writing – and allows the physician much more time to review a patient history prior to the visit.
Since there is no waiting for histories to be entered once the patient arrives, the physician can see more patients in a day AND is able to spend more time with each one.
Physicians and nurses then dictate assessments, plans, labs and meds via telephone, cell phone   or digital portable after each patient visit.
Our Scribes (who specialize in the physician's specialty, and guarantee their entries) will enter this dictated information into the EMR system, capturing all discrete information and prepping lab requests and prescriptions, then accurately coding the visit.
The physician then signs the completed, comprehensive record of the visit – and that's it!
 In addition:
We provide quality checks on each record to ensure Meaningful Use compliance.
We provide documentation that will stand up under insurance or legal scrutiny.
We will assist your practice in achieving ICD-10 specificity.
· We will bring your costs down with

24/7 support

,

zero start-up expense

and "

pay as you go

" services.
InScribe is on time, every time and guarantees 99.5% accuracy!  We have been the leader in pain-free EMR solutions since 2006! 
For more information,
call (866) 496-0062, ext. 0 today!